Buy and Sell in and around Loughborough Powered by
Large Belfast fusee Station clock.
in Nottingham, Nottinghamshire
Advertised by GD, a Preloved member since November 2012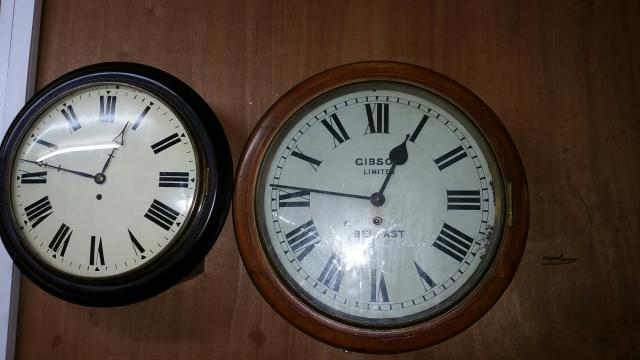 Advert

Details
Item

Price

£400

No Offers

Type

Analogue Wind Up
Advert

Description

The clock has a 14 inch diameter dial (18 inches overall diameter ) with a "cast" brass bezel (not spun like the cheaper clock's ). The movement is a chain driven fusee movement and is working perfectly. There are signs of age as you should expect from a genuine antique but it's does have a really nice patina. It would appear to have the original glass as can be seen in the last picture with the light from a florescent tube bending.